Sell OSRS Gold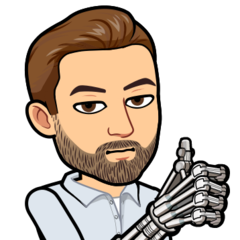 This topic is now closed to further replies.
---
Similar Content

By TRiLeZ

This release will:
Fix resizable mode detection Fix logout with resizable mode Deprecate some Options API methods Options#isDataOrbsOn Options#isMouseCameraOn Options#isRemoveRoofsOn Options#setDataOrbs Options#setMouseCamera Options#setQuickPrayersOn Options#setRemoveRoofs Options#setRunOn Add many Options API methods A lot of methods have been added (too many to list). See: Options Fix broken Options API methods Add Interfaces API methods Interfaces#get(int, int, int) Interfaces#isInterfaceSubstantiated Fix RSInterface#isBeingDisplayed

By TRiLeZ

This release features:
Replacement of Random (which uses a linear congruential formula) with SecureRandom with the RNG methods in the General API. This will prevent possible detection of bots through the flaw in the linear congruential formula. Fix resizable mode client crashing bug Add support for side panels in resizable mode Make better use of caching with minimap projection Add better detection of trade windows Add better viewport detection for resizable mode Fix broken hooks with today's OSRS client update

By Fluffee

Fluffee's TRiBot Proxy Adder v1.00 (Coded in AutoHotKey)
To coincide with my proxy guide, which you can see here: https://tribot.org/forums/topic/62766-tutoria-fluffees-ultimate-guide-to-botting-part-two-all-about-proxies/
Like my Account Adder, this will allow you to automate the process of adding proxies to TRiBot. However, it only works on Windows. To run the program, create a text file for your proxies formatted as follows:
Proxy Name,proxy:port,username,password
(e.g. Test Proxy,192.168.1.1:1080,username,password)
To start the bot:
Load up Fluffee's TRiBot Proxy Adder.exe, or .ahk whichever, insert the full path to your files (i.e. C:\Users\John\Desktop\Accounts.txt)
Then hit start, and wait for the Message Box to appear saying the script is finished! From there, open up TRiBot and check to see if your proxies have appeared in the loader (which they should've). The proxies will also appear inside the client Proxy Editor, however, you may need to open a Client, then restart TRiBot!
Message me with any problems you have, it does work! Well it should anyways!
NOTE: If you do not have AutoHotKey installed, download the .exe
Hope it helps

Virus Scan of both files:
.exe https://www.virustotal.com/en/file/dadcd145e97a0f57d174fa1c391dcccd0e1b09aa5a2a376e0aef93d4238d1914/analysis/1458095484/
.ahk https://www.virustotal.com/en/file/6fca6d9fe7055f16f397f9684ea43ad84006cf1a846da67a1064319949d78fa1/analysis/1458095406/

AHK - https://drive.google.com/file/d/0B8etMDADCUvKUENQUDdfZ3M0NkU/view?usp=sharing
EXE - https://drive.google.com/open?id=0B8etMDADCUvKNWx0MkxvelJSeWc
Code - http://pastebin.com/MQvadeiE
 


By Guest

so before I begin, by making this thread I do not intend to break or go against any rules or terms and conditions set.
to proceed for my question, can name sales take place on here ? the reason for asking is because some players I know bot name release sniping and I was just wondering if they sell names on here or is it forbidden? again I do not intend to break rules or encourage others to do so either.
 
thank you for your help


Recently Browsing

0 members

No registered users viewing this page.