Sell OSRS Gold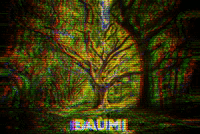 Need Help - Private script dispute
---
Similar Content

By toonbomber

i am looking for someone to make me a private Zulrah script and potentially other scripts in the near future. if interested please message me to discuss the details, thanks!


By Stojin

Would like a bot that can do charter ships from Corsair Cove, buying soda ash, and buckets of sand.
Would also like world hop, bank, and afk setting on it to which it delays actions by a couple seconds or moves mouse off screen, abc2 preferred
It sounds fairly simple, not much of a coder myself, but i can do about $20, private script ofc ❤️
It probably shouldnt take more than 1-2 weeks.
Any questions reply on here or at Stojin#5998 on discord ❤️


By 1lf did

Request:  Vorkath slayer

Description: 
- Kill Vorkath
-Calculate GP from loot p/h
-Collect items for 100k if you die
-Efficient kill/death ratio (over 80%)

Payment Amount: I'm more than willing to compensate appropriately, if someone thinks they can make the script just PM me and we can talk prices.

Time: Preferably before they nerf his loot table.. right now is the prime time for gold farming. The faster the script is ready, the more money in your pocket! 

Additional:  I know @Worthy has a badass Zulrah script. Its pretty much flawless. This is pretty much the same concept, but with different boss and player fighting style mechanics. 
 
Feel free to PM me or comment on response to this post, or regarding the flaws in the format of how I've requested it. Thanks for your time! 
@Druid @Worthy @Encoded @wastedbro


By MuleTraveler

Hi,
I was wondering if anyone would be willing to make me a script that's pretty simple. All it has to do is buy a list of items from the G.E. with pre-set quantities. 
PM if you're interested and your price!
Thanks!


By Guest

[ P ] Looking to have a Private Script made, Basics:
It does crafting and Buys and sells the items needed to craft the the products at G.E.
Request: Does crafting and Buys/Sells crafting materials and products at G.E..
Description: For Further Explanation please contact me.
Payment Amount: I Understand you get what you pay for, Budget is adjustable to suit my needs and ensure quality
Time: ASAP, the sooner the better, but with a somewhat complex idea, i know that I could be waiting a bit.
Additional: Contact me if you think your interested  in making the script.
Skype: My1shop4u


By MySmallBox

when you buy a private script- is it monthly payment or something or is it for a life time. And do you get  unlimited auth?


By Phat Shock

Request: Need Private Script
Description: Not disclosing any details as this is a private request, if any Scripter is interested in getting paid to write me a script then we will work out the details.
Payment Amount: No limit to my budget
Time: How soon does this need to be completed? ASAP
Additional: Need Premium Scripters only, preferably highly esteemed with a great TRiBot Presence,


By Frosty XVII

Hi,
    I was wondering if there is a time limit on private scripts when they are ran with VIP-E?
 
Also,
Can anyone who is VIP upload scripts?
Do you have to have scripter status to upload scripts?
 
Frosty


Recently Browsing

0 members

No registered users viewing this page.