Sell OSRS Gold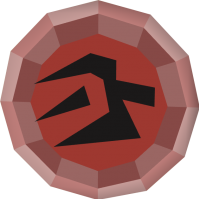 ---
Similar Content

By CrudeCorrosionWatcher

I'm having difficulties connecting my bots through my proxies.  I've confirmed that the proxies themselves are working by connecting directly through them in my LAN settings on windows, and then visiting WhatsMyIP.  Using the LAN settings method I'm also able to load TRiBot and load a client.  When I try loading Tribot normally without proxies, it loads,and launching clients without proxies works.  If I try launching tribot OR a client with the same proxies I had confirmed working, I get a timeout in the former case and a perpetual "Loading client params" in the latter.
Has anybody else experienced anything similar and is there something obvious I'm overlooking? Thank you for your input
tribot_error.txt


By Heroinkid

Hi I got a proxy server from Virmach. I cannot seem to get Tribot to connect to it. I have gotten a 3rd party internet browser called Maxthus to get it to work so I don't think that its the server that's not working. Yes I have VIP-E as well. Please help thanks!



By mjdge

The open beta is now over! I have been given a lot of great feedback. I will work hard on the script!
After a few months of on and off working on the script. I have decided to try an open beta release of my Last Man Standing script!
I will continue to work on the script over the coming weeks and months!
I know that it could definitely do with some improvements so that's why this is a Beta release (I'll release it again when everything is done)
A couple of the current features:
Prayer Flicking
Drinks potions
Eats and combo eats
Has a basic paint that tracks information such as: Points earned this session, Total Points, Average Points Per Game and Games Played
If you would like to see a full list of features and things I hope to implement, click here
All feedback, bug reports and recommendations are greatly appreciated!


By reese33

looking for site that sells unflagged / no prior use proxies 
 
preferably cheap
 
if someone has commented already a site, please comment the one you use/know of (if willing to share)!
 
thanks, 
reese


By nidus

For example:  if I bought a single socks5 proxy from https://www.yourprivateproxy.com/, would it be able to proxy say 8 Tribot tabs if they all ran the same script?


By Proxy-Cheap

Hello everyone,
Proxy-cheap.com offers Residential proxies and Windows VPS
Residential Proxies
Residential proxies from 50+ countries and 300+ cities to choose from. With our Residential Proxy, you are assured to get the minimum amount of PVs and action blocks. $7 Entry
10 IPs included
$70/month Dedicated Unlimited bandwidth Username and Password Up to 1000 Mbit/s Buy Proxies $6 Advanced
25 IPs included
$150/month Dedicated Unlimited bandwidth Username and Password Up to 1000 Mbit/s Buy Proxies $5 Enterprise
50 IPs included
$250/month Dedicated Unlimited bandwidth Username and Password Up to 1000 Mbit/s Buy Proxies Virtual Private Server (VPS)
VPS stands for Virtual Private Server, and it's practically another computer running 24/7 to which you can connect and do things as you would do on your home computer. You can connect to it from anywhere in the world and it continues to run and do it's job even when you are not connected that is why it is a great idea to have one to run your tools on. $8 Small
price per month up to 5 accounts Windows Server 2012 R2 80GB SSD Storage 2GB RAM 1 Core vCPU Unmetered Data Transfer 1 Dedicated IP Up to 1000 Mbit/s Order Now $12 Business
price per month up to 20 accounts Windows Server 2012 R2 160GB SSD Storage 4GB RAM 2 Core vCPU Unmetered Data Transfer 1 Dedicated IP Up to 1000 Mbit/s Order Now $24 Premium
price per month up to 70 accounts Windows Server 2012 R2 320GB SSD Storage 8GB RAM 3 Core vCPU Unmetered Data Transfer 1 Dedicated IP Up to 1000 Mbit/s

By pudsta19

What is the solution to changing a proxy of current client in tribot.
I KNOW there is no OFFICIAL API for this. I KNOW there is no OFFICIAL API for this. 
But there are definitely other ways to accomplish it, care to share? 


By Guest

I'm using Blazing Proxy, mainly just to learn about this stuff, and when attempting to use the username/password login on the tribot client I am given a pop up window that says the connection has timed out.
Yet if I try to authenticate via IP I do not have the user/pass that Tribot uses. 
 
What am I doing wrong? Is anyone using Blazing Proxies that could share their settings?
 
Or any other solutions/tips would be greatly appreciated, thank you!



By ScriptsForMains

https://tribot.org/repository/script/id/3179

Very intuitive, simply start with steam staff  and supplies in your inventory/bank.  I've run this script for 50+ hours, it's flawless as far as I know.  It has redundancy after redundancy to protect your account.   It's free for now so people can help me prove it works well.   Post your progress pics!  I only did the four seed types because they're the most profitable and the grand exchange only has 8 slots...  I use 4 slots for buying seeds and 4 slots for selling saplings.  
Requirements - 
Steam staff, Lunar Diplomacy, 68 magic, and the farming level of the seeds you want to do. 
Currently Supports-
Mahogany, Maple, Papaya, and Willow.   
Planned future support on a premium script for GE selling/buying and Magic trees.

Theoretically, you can start it anywhere with the supplies in your bank...  Recommended to start it with steam staff equipped and everything in your inventory, or everything in your bank, at the GE bank, with the bank screen open.   

Supports AFKing after a decent amount of time passes, random short pauses at realistic time points, and failure checks on every single loop to prevent infinitely doing something. It randomizes the order that it does the seeds   Designed for mains. I use it on my main and I don't intend on ever getting banned.  That being said, all botting has inherit risks.  Never bot on an account you can't afford to lose.

Post any suggestions, any problems, and most importantly: successful progress pics!

Progress pics:

 





Recently Browsing

0 members

No registered users viewing this page.