Sell OSRS Gold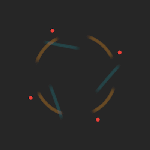 ---
Similar Content

By Wastedbro

This script is not for sale anymore.


By J J

Hey,
 
JJ's Fighter Lite is the lite version of JJ's Fighter Pro. It comes with all features except that it stops after 30 minutes. However, you can restart the script as many times as you like.
Premium version thread: here
Lite version on the repository: here
 
Features
Melee, range, mage support Eating Looting Banking Bones to peaches XP checking Fast monster switching Dynamic mainloop  
Screenshots




 


By Guest

Hey there,

I'm currently trying to set up my script so it can select a spell to autocast, such as wind strike. So far i've been able to get it to equip the staff, select the choose spell button, and am now stuck at the interface where you pick which spell you want to autocast. I've tried using the Magic class but it selects spells from the Magic tab instead. 

Thanks in advance,
Max.


By Integer

IntFightCaveCurser

 

 

I'm sure most of you are familiar with the concept, this script will cast the curse spells (Curse, Weaken, Confuse) on Tz-Kek (Level 45) in the fight caves, needing no random solving for hours, a safe and cheap way to train your magic.

 

 

How it works

 

The script will enter the fight caves, auto retaliate until it gets to Wave 3, when the Tz-Kek appears, the script will lure it behind a rock and keep that safespot for hours.

 

 

How to use

 

- Prepare your account with all the runes necessary and magic reducing armour.

- Add the script in the repository

- Start the script either inside or outside the fight caves minigame.



Recently Browsing

0 members

No registered users viewing this page.