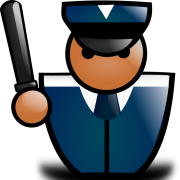 ---
Similar Content

By SMT

Hello if you are reading this I have a great opportunity open for you.
 
-If you are picked for the job. I am currently looking
to hire a video editor. Requirements: They must have
adobe after fx and the ability to make a 30-second intro.
They must also have a recent video editing program.
  And able to show previous work. There really isn't a limit
on how much I am willing to pay. And yes I am willing to pay
first if they have the right amount of vouchs. 
The video will be
sponsored on Sythe. And the creator will have the luxury of
adding a created by to the end of the video.
 
The deadline  Wednesday 14th of March.
If you didn't know already Sythe is
throwing a community event this Saint
Patricks day and all of you are invited.
If you have any questions about how the video should look. Or what needs to be included let me know. 370+ Vouchs are on sythe on the username: Mentarley
Or you can click this link: https://www.sythe.org/threads/mentarleys-vouches-300-vouchs-100-000-usd-traded-500-donor-rank/
Reply to this thread or on sythe instead of adding me on skype.
 
 
 
 


By Final Calibur

Today I will be sharing an extremely simple and easy to use paint system for your scripts. Some of you may have seen it in my open sourced scripts, but I think it would be beneficial to have a thread specifically for it.
 
This system allows for a nice, clean, easy to use paint. You can implement it within seconds when creating new scripts, and don't have to worry whatsoever about lining things up coordinate by coordinate.
 
What you will be adding (example)
 

Implementation
 

Usage
 


Recently Browsing

0 members

No registered users viewing this page.