Running Your First Script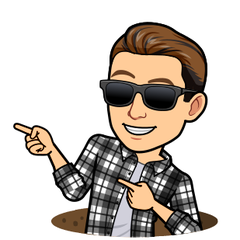 Entry posted by Rileyz ·
524 views
Running your First Script
Running your first script can be intimidating, we understand. Although users love the over 500 free scripts we provide, it can be overwhelming. You might be asking, what skill do I start with? What makes a script good? How do I know I'm not going to get banned?
Well, this blog can be referred to as a reference guide for picking your first script or your next script, in whatever skill or quest you'd like to train. Keep in mind that free scripts have limitations for non-VIP members. 
Choosing your first script
Each of the following scripts have been selected by our most recent Botter's Choice Awards. Although they are premium scripts, all new botters have access to a free trial version of each script.
Botter's Choice Top 5
View the contest here
Last Update: November 15, 2019
If your script made this list, congratulations. Soon we will be releasing what makes a script worthy of being TRiBot Recommended.
*Stay tuned for more free script recommendations.*
After you've chosen your script do the following steps:
Click the 

Activate

 

 button. Your chosen script along with the script description will automatically show up in your Client.
Open the TRiBot App.
Sign in with the same log in criteria you signed up for when you Set Up Your Account.
Select Client --> New Client
Enter your login information and ensure you're in a non-members, non-level required world.
Select Script --> New Script
Select your script.
Click Start.
Run the script for 2 hours. While you're doing so, read the next blog on Knowing Your TRiBot Client (Coming Soon). 
Congratulations! You've run your first TRiBot script!
Are you a casual botter? Great! You get to reap the following free-trial benefits:
Access to the botting client
24/7 Community support
Purchase and run one premium script at a time
Run free scripts up to 2 hours every 3 days
Looking to level up? Try a 2-day VIP Trial for $2. VIP Includes:
Run unlimited free scripts
VIP forums tag
Ability to use proxies while botting
Ready to take botting to the next level? Click here to upgrade to VIP!
1