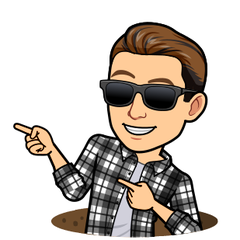 Entry posted by Rileyz ·
448 views
TRiBot Repository Basics for Botters
The TRiBot repository is where you manage your free and premium scripts and subscriptions. It works using a credit system. Scripts can be sorted by name, category and price, and can be searched by keyword.
Along the left side of the repository is your User Panel. Use this to navigate the repository.
The following will explain each navigation object.
Overview: This is a great place to find out what scripts you have. 
Purchase Credits: You can purchase credits directly through the repository using PayPal or Credit Card (Stripe). Credits are used to buy scripts. 
Transfer Credits: Looking to do some trading, or just help a friend out? Connect with our community on our Black Market Forum for information on buying and selling credits. Keep in mind that there is a credit limit and you must be an active VIP to trade credits.
Purchase History: A great place to budget your gold farm, or just keep track of your purchases!
Instance Manager: Premium scripts have a fixed number of instances. Knowing how many instances you have left and expiration dates are essential to a successful botting.
Purchase VIP: Select the price package that works for you. 
Recover Account: Locked out? We have a number of secure account recovery mechanisms to help you recover your account. 
- Below the Users Panel is the Scripter's Panel.  Don't worry about that right now (blog post TBD) -
Alright, you know how to navigate. Now I'm going to show you an advanced script. Often users will build their RuneScape accounts to become eligible to use more advanced scripts.
To start out, choose the category Money Making and click  i Info  for the |w| Zulrah Slayer V2 script. This script is created by one of TRiBot's Premium Scripter's, @Worthy. This is the most popular script for advanced botters which can be purchased using TRiBot credits. 
On the  i Info   page, it's important to note the Payment Options. Payment Options will tell you how many instances can be run at once. 
*An important note for beginners: Each script is owned and promoted by the scripter. The scripter is responsible for teaching customers about the requirements for each script. To learn about any script click the  
 View Thread   button at the bottom of the script to learn about how to best prepare your account. All scripts should have a Requirements Section.*
For example, here are the requirements for |w| Zulrah's Slayer V2:
Requirements
- 80 to 85+ range/magic (85+ magic necessary as it is the most important stat). If using LG, have at least 85 of both.
- High defense and hp (>= 70 for barrows), HP recommend at least 75
- 43+ prayer
- Regicide, Underground pass, Biohazard and Plague City required 
Now, click this link to return to the repository. 
1