TRiBot Client Login Orientation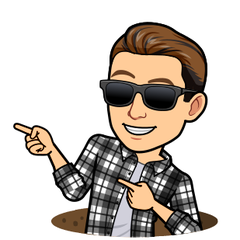 Entry posted by Rileyz ·
449 views
Get Familiar With The Login Options
So you've signed up for TRiBot and downloaded the client. If not, please see Setting Up TRiBot
The following orientation will walk you through what everything on the client user interface does
Username and Password: Enter the same login as you did when you signed up in the TRiBot forums 
Heap Size (MB): The amount of memory a client will use. The larger the heap size, the more memory used, but the higher the efficiency of the bot. For this case the default is set to 386. As a new botter, you most likely won't have to change the heap size. But you will when you start using multiple bots.
Console Mode: When using console mode. The client prints all bot debug statements to the TRiBot Loader console (or the command line if you run TRiBot from the command line) and doesn't close the loader after the client launches. Console mode is normally used for debugging client crashes or clients not starting.
TRiBot Version: Ensure you're using the latest TRiBot version. To stay up to date on the always improving TRiBot client. Stay connected on our community forums.
Java Version: Ensure you're using the latest version of java. To stay up to date on the latest java client, Oracle is a great place to look.
Manage Proxies/Proxy: We recommend using a proxy to secure your IP address and avoid very real risks such as chain-banning. Learn more about how proxies work by reading this forum by our Super Moderator, YoHoJo. For now, don't worry about proxies, multi-botting. Those are great ways for advanced botters to make money.
Login: Loads the client so you can start scripting.
In order to use the Client, you're going to need to download your first free script. Click this link to open up the Repository, where you can shop around 500+ free user-generated scripts.